H2O
- H2O is a
water planet
, composed (possibly) of pure ocean and inhabited by mermaid-like creatures which treat all visitors to the planet with respect. The planet seems to have a simple hierarchy.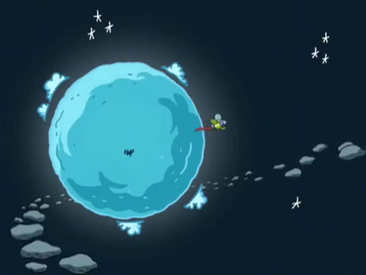 Apperance:

Edit
The H2O planet is blue in color and the surfus consists entirely of water.
Inhabidants:

Edit
The Inhabidance of H2O consist of mermaid type creatures that resemble sea horses. The population mainly consists of females.
The Ruler of H2O is a large squid/octopus type creature who has a masculine brooklyn accent. she spits out ink when she's enraged.