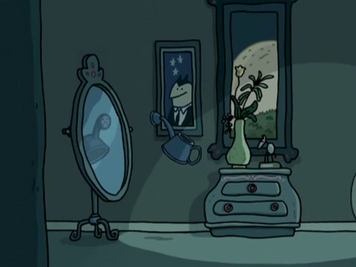 Ghost King- The Ghost King is not exactly dead, nor alive, but he is invisible and considered a ghost. He takes control of inanimate objects because he lacks a body. He is also furious at Kaput and Zösky for ruining his kingdom.
Apperance:

Edit
The Ghost King is invisible and the only way you can see him is when he slips into an inanimate object like a watering can or a pan.
It is implied what he use to look like before he died by a picture hanging on a wall.